Meet The Station Manager
Darla Isham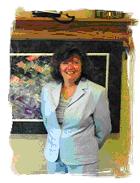 In her words:
I was born and raised in Park Falls Wisconsin, graduating from Lincoln High School in 1971. I'm married to classmate Gary Isham. We have 5 children between us…his, mine, and ours. Radio advertising has been part of my life for 10 years. I've been part of the community for almost as long as the radio station has been here. I'm committed to positive community involvement, and serving the businesses that radio delivers to all across Wisconsin. I love the 4 seasons…(Oh! I mean 2 seasons…SUMMER AND WINTER) So, we camp and snowmobile!
The DJ's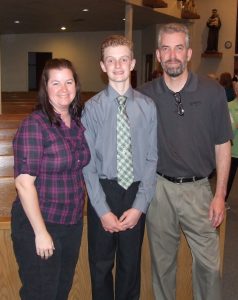 The Morning Show with Joel Karnick 5am to 10am
I started in radio way back in 1986 in Menomonie, WI. My radio career has taken me to Independence, IA; Marshall, MN; Amery, WI; Rice Lake, WI; Minneapolis, MN (KFAN); and finally, the last stop, WCQM/WPFP) in Park Falls, WI. I have worked here since March of 2000. After 30 years in radio, I've figured out that I'm really not qualified to do much else, so you are pretty much stuck with me! We have a great staff, and I enjoy coming to work every day. Tune into the morning show, and I'll see if I can make you a winner of one of our "Fabulous and Glamorous" prizes!
e-mail me at production@wcqm.com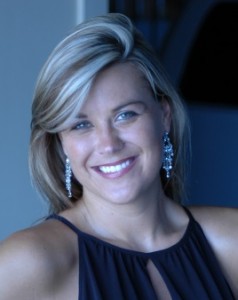 Kim Stewart (10a-2p)
Kim Stewart has a strong Country background. She most recently worked as the midday jock on KSCS/Dallas. She previously worked at KPLX/The Wolf in Dallas, did PM Drive at KVIL in Dallas and mornings at Majic in Austin. Before all of that, she did mornings nationally at Radio Disney and was also the midday talent for Westwood One's 24/7 Hot AC format. Kim brings lots of energy to her show and really knows how to connect with listeners.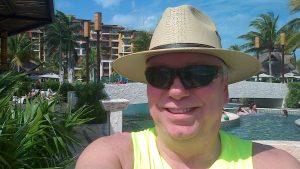 DJ Rick – 2pm to 7pm
Originally from the Milwaukee suburb of Cudahy, I have been blessed to call northern Wisconsin home for over 41 years now. I'm a 1975 graduate from the Institute of Broadcast Arts and have been employed at the Park Falls radio station (several ownership changes) in 1975-76, and have been the afternoon guy since June of 1999. I can honestly say I've never considered this a "job" because it's fun, and most "jobs" in life don't qualify as "FUN". My real job (you know, the one that pays the bills) is in quality control at Flambeau River Papers. I have also been a licensed official in the WIAA for the last 23 years, doing basketball softball, and baseball. For over 20 years I also owned & operated Arrow Entertainment Mobile DJ service. I've been married to my wife Nancy for over 40 years and have two grown boys, Jason of Eau Claire and Jeffrey of Las Vegas. The most fun I have though is being around my two grandchildren, Ethan, 10 of Eau Claire & Farrah, almost 3 of Las Vegas.
In my spare time I enjoy traveling, especially to Mexico and Las Vegas, golfing, and cheering on our Wisconsin sports teams. I hope our listeners enjoy the 98Q Country afternoon show as much as I do putting it together. A little fun getting ya through mid days never hurts. My motto: Try to enjoy each day…..you don't know what tomorrow will bring!
email me at djrick@wcqm.co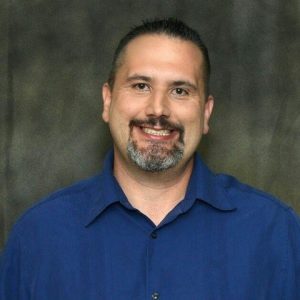 Steve Edwards (7p-Midnight)
I've always loved radio, but my first 'hands-on' experience was at a county fair in Texas when I was 6 or 7.  A country station was doing a remote out of a big step van.  My dad had to lift me up to the windows so I could see their mobile studio.  When the D.J. waved and said hello to me – on the air – I was hooked.  I love all types of music, but country is my favorite.  I'm truly blessed in that radio has allowed me to share my love of music and I love the people I work with.  It's a match made in heaven.  One of my favorite radio career highlights was interviewing Alton Brown from the Food Network.  I've never been so star-struck!  I could barely form coherent sentences during the interview.  Alton was a true professional and made me feel comfortable.  Steve keeps busy with myriad interests including cooking, health and fitness, home improvement projects, and extreme Christmas light decorating. ​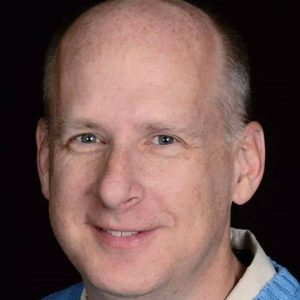 Buzz Jackson (Midnight to 5am))
I grew up in the shadow of New York City. Being so close to the city gave me an appreciation for all kinds of cultures and music. In the 90s I fell in love with country music – but if you were to search my iPhone you'd find a healthy (or unhealthy, depending on how you look at it) dose of 80's pop music, too. I'm married with a daughter who loves all kinds of music. I love doing things in the community, and donate blood whenever I am eligible (I'm O-negative and that's always in demand!). When I'm not on the radio, I enjoy walking Wrangler The Dog around the neighborhood, riding the bike, catching a movie with my family, or checking out a country music concert.