Meet The Station Manager
Darla Isham Station Manager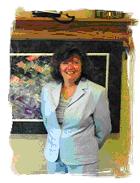 In her words:
I was born and raised in Park Falls Wisconsin, graduating from Lincoln High School in 1971. I'm married to classmate Gary Isham. We have 5 children between us…his, mine, and ours. Radio advertising has been part of my life for 10 years. I've been part of the community for almost as long as the radio station has been here. I'm committed to positive community involvement, and serving the businesses that radio delivers to all across Wisconsin. I love the 4 seasons…(Oh! I mean 2 seasons…SUMMER AND WINTER) So, we camp and snowmobile!
MORNING SHOW HOST JOEL KARNICK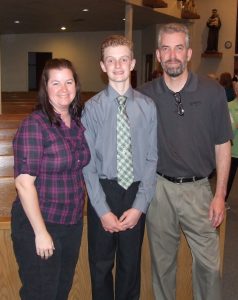 I started in radio way back in 1986 in Menomonie, WI. My radio career has taken me to Independence, IA; Marshall, MN; Amery, WI; Rice Lake, WI; Minneapolis, MN (KFAN); and finally, the last stop, WCQM/WPFP) in Park Falls, WI. I have worked here since March of 2000. After 30 years in radio, I've figured out that I'm really not qualified to do much else, so you are pretty much stuck with me! We have a great staff, and I enjoy coming to work every day. Tune into the morning show, and I'll see if I can make you a winner of one of our "Fabulous and Glamorous" prizes!
e-mail me at production@wcqm.com
---
DJ Rick 98 Q-Country afternoon DJ 2PM to 7PM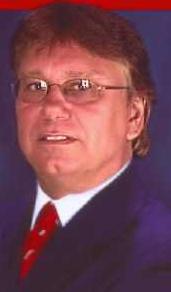 Originally from the Milwaukee suburb of Cudahy, I have been blessed to call northern Wisconsin home for over 39 years now. I'm a 1975 graduate from the Institute of Broadcast Arts and have been employed at the Park Falls radio station (several ownership changes) in 1975-76, and have been the afternoon guy since June of 1999. I can honestly say I've never considered this a "job" because it's fun, and most "jobs" in life don't qualify as "FUN". My real job (you know, the one that pays the bills) is in quality control at Flambeau River Papers. I have also been a licensed official in the WIAA for the last 22 years, doing basketball softball, and baseball. For over 20 years I also owned & operated Arrow Entertainment Mobile DJ service. I've been married to my wife Nancy for over 40 years and have two grown boys, Jason of Eau Claire and Jeffrey of Las Vegas. The most fun I have though is being around my two grandchildren, Ethan, 9 of Eau Claire & Farrah, almost 2 of Las Vegas.
In my spare time I enjoy traveling, especially to Mexico and Las Vegas, golfing, and cheering on our Wisconsin sports teams. I hope our listeners enjoy the 98Q Country afternoon show as much as I do putting it together. A little fun getting ya through mid days never hurts. My motto: Try to enjoy each day…..you don't know what tomorrow will bring!
---
Meet The 98Q Weather Eye Meteorologist
---
---
Becca & Malone (6a-10a eastern)
I (Sam Malone) grew up in Easton Pa, from a very tight Italian family, with pasta every Sunday and maybe even Monday and Tuesday with a strong value of FAMILY and Friends! At 43 years old I still pretend to be a quarterback in my backyard! I just realized a gym is good for you a few months ago, and work out 3 days a week, I love country music as well as oldies, favorite Country artists include Carrie, Tim and Miranda, Favorite all time would be Rolling Stones. And I (Becca) also grew up in Eastern PA! I am a wife, mom of 2 and a crazy Lord Of The Rings Fan! I love country music almost as much as you do, along with 80's & 90's Pop music…don't judge!
Nikki Thomas (10a-3p eastern)
Nikki Thomas is a western North Carolina native with a history in country music that goes back to before she was born. Her parents were both professional musicians that played on stages all across the U.S. and as she grew up, taught her to play music as well. These days, Nikki prefers talking about music on the radio. Under her leadership, her stations have been nominated and won CMA and ACM Station of the Year honors. Her social media work has been nominated for national honors by the readers of #CMChat over the past several years. She spends most of her time going to concerts, writing for various web publications and her voice can be heard on commercials all across the country.
Mark Veau 3p-8p (eastern)
Jason Hurst (8p-1a eastern)
I grew up in right in the center of California in the city of Fresno. Because of its location, I was able to make many day trips to a lot of great spots! The mountains, the beach, L.A., and San Francisco were just a few hours away at most. Those trips created a lot of fond family memories for me. Who knows? Maybe one day I'll have a wife and family of my own to create more memories. But if not, that's ok too. I kind of like being single! I've got a lot to keep me busy. I'm an avid runner, a snow skier, a beach bum, and a concert goer. These are great activities that can be shared with my diverse group of friends. Speaking of diversity, I like all kinds of music… anything from British Pop to Country, and since music is so influential, it helps keep me connected to all of my friends of all walks of life!
Buzz Jackson (1a-6a eastern)
I grew up in the shadow of New York City. Being so close to the city gave me an appreciation for all kinds of cultures and music. In the 90s I fell in love with country music – but if you were to search my iPhone you'd find a healthy (or unhealthy, depending on how you look at it) dose of 80's pop music, too. I'm married with a daughter who loves all kinds of music. I love doing things in the community, and donate blood whenever I am eligible (I'm O-negative and that's always in demand!). When I'm not on the radio, I enjoy walking Wrangler The Dog around the neighborhood, riding the bike, catching a movie with my family, or checking out a country music concert.