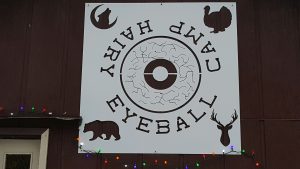 Camp Hairy Eyeball! All good things come to those who shoot straight!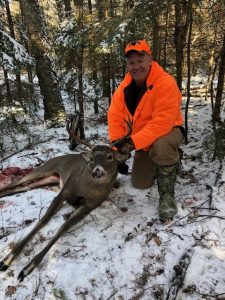 8 pointer from opening day – Green's Deer Camp in Mercer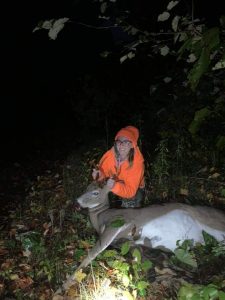 Natalee at camp Buck Dynasty in Shanagolden, youth hunt 8 point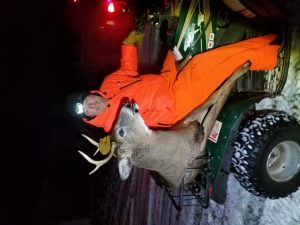 The Chimps first kill at camp Tippytoes.  Assisted by Big Daddy aka Beef Jerky, Tippytoes, Kermit,  Ty-ranasaurs and the Riddler.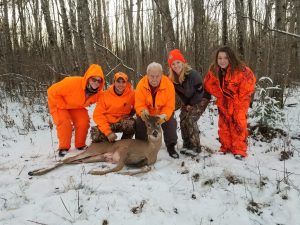 Big shout out to my 87 yr old father for his harvest this year.
-Robert Way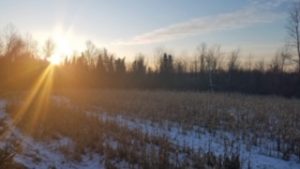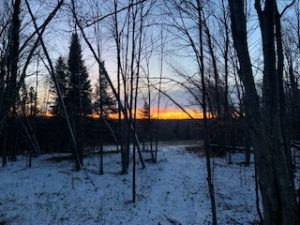 Forgot to include a couple photos from our stands – Camp Northern Exposure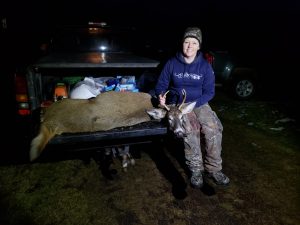 The camp cook putting meat on the table – Camp Hairy Eyeball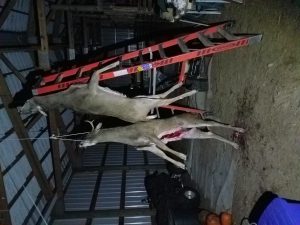 Camp Goooooooold Diggers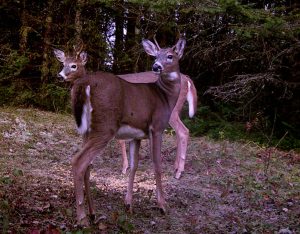 Camp Toothless Beaver – Al and Tina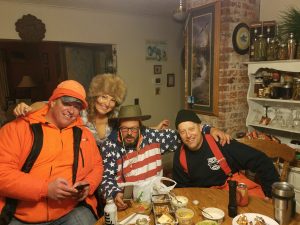 Ty-ranasaurus, Tippytoes, Uncle Kermit and the Chimp.  Photo credit….. Big Daddy…..
Prior to the Tippytoe departure.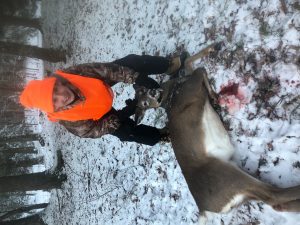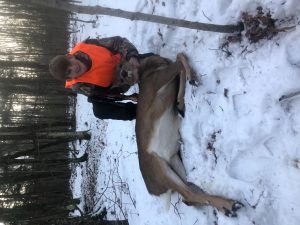 Wesley's 2 deer!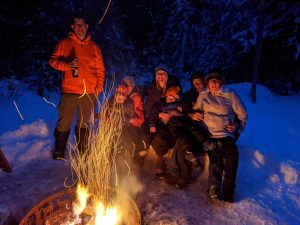 Thanksgiving crew at Camp Goose Grease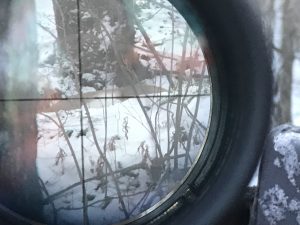 Pookies Work!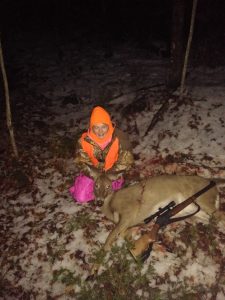 Autumn and her First Deer at Nelson Camp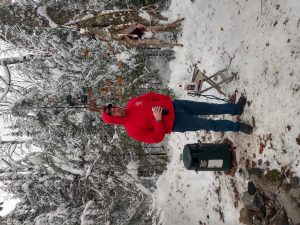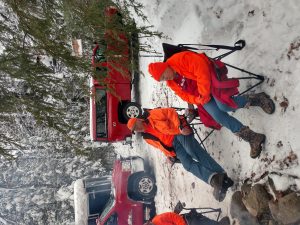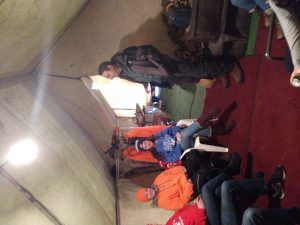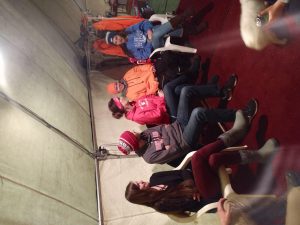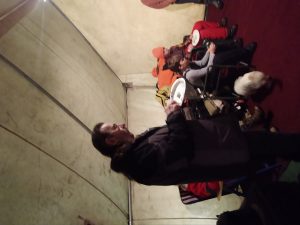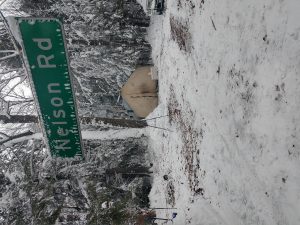 Thanksgiving at Nelson Camp