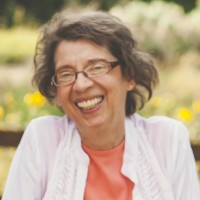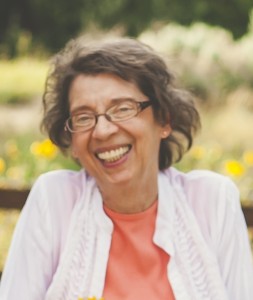 Sandra 'Sandy' Kay Jirschele, age 61, of Park Falls WI, died at home on Thursday March 10th, 2016 while under Hospice care.  She was born on May 19th, 1954 in Butternut WI, the eldest daughter of Howard 'Jack' and Marion (Bentz) Russell.  Her early life and schooling were in Butternut, and she graduated Co-Salutatorian from Butternut High School in 1972. 
After graduation Sandy moved to the Oshkosh area, earned an Associate's Degree in Accounting, and worked for the ROTC for nearly seven years.  She had her only child, Jacquelyn 'Jackie' (Dumin) Ayers in 1984, and moved back to Park Falls in 1996.  Within a year of moving back to Park Falls, Sandy began working at the First National Bank of Park Falls, and began her nearly 20 year relationship with Thomas 'Tom' Jirschele, whom she married in 2009.  Over the past 20 years Sandy and Tom traveled the country by motorcycle, enjoying many adventures, and meeting many people who have become lifelong friends.  After her daughter Jackie, and Jackie's husband Dave Ayers, moved to Carson City Nevada in 2008, Sandy and Tom often traveled out to visit them, and explored the West Coast.  Jackie had the pleasure of being the officiant for the marriage of Tom and Sandy, in her backyard on a beautiful high desert evening on May 12th, 2009.
Sandy was a member of the Butternut Legion Auxiliary #272 for 50 years, helping to sell poppies and serve during dinners until she was no longer able to do so.  She worked for the First National Bank of Park Falls for 17 years, and found much personal and professional satisfaction in her career there.  Sandy loved to garden and spend time in the outdoors, she especially loved to hike and explore National Parks and Forests on her vacations with Tom, Jackie and Dave.  Her sense of hard work and dedication to her career, friends, and family were an inspiration to everyone who knew her.  She bought a smile and laugh to everything she did, she will be missed by many.
She is survived by her Husband and co-pilot of 20 years Tom Jirschele of Park Falls, WI; Daughter: Jackie (Dave) Ayers of Bend, OR; one Grandchild due on April 5th 2016; Mother: Marion Russell of Butternut, WI; Siblings John (Jayne) Russell of Park Falls, WI; Susan (Tom) Joyner of West Palm Beach, FL; and many other relatives and friends.  She was preceded in death by her Father: Jack Russell.  A memorial service is being planned for the summer.