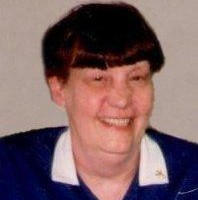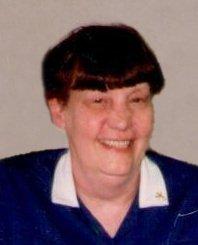 Virginia "Jennie" Myers. 72, Phillips, died on Tuesday, March 22, 2016, at the Aspirus Pleasant View Nursing Home, Phillips.
She was born on March 17, 1944, in Cook County, Illinois, the daughter of Arthur and Alice (Eyman) Day. She spent her early life and schooling in Illinois. Then moved to Florida, and then in Wisconsin since 1983. She was married to Richard Myers on March 17, 1978, in Illinois. While in Phillips she was employed by Phillips Plating, Pleasant View Nursing Home and then by the City of Phillips, prior to her retirement.
In her free time she enjoyed spending time with her family and friends. She was a member of the Baptist Church, Phillips.
She is survived by her husband Richard, Phillips, by 1 son Art (Deb) Stambaugh, Illinois, by 1 daughter Shannon (Fiance Carl Langreck) Phillips, by 1 step daughter Heidi Myers, Cleveland, Ohio, by 10 grandchildren, and 1 sister: Charlene Lang, Crystal Lake, Ill.,
She was preceded in death by her parents, and by 1 stepson Richard S. Myers.
A memorial service will be held at 11:00 A.M. on Saturday, March 26, 2016, at the Baptist Church, Phillips, with Pastor Keith Hurlbut officiating.
Friends may call at the Baptist Church on Sat., March 26, 2016, from 10:00 A.M. until the time of the service.
The Heindl Funeral Home, Phillips, is in charge of the arrangements