!WELCOME TO THE 2019 DEER HUNTER'S ROUNDUP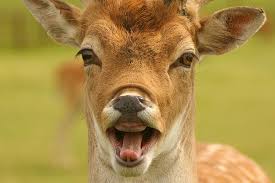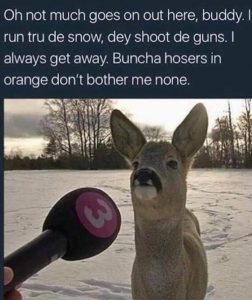 2019 Prize Winners:
Park Falls True Value Prize Pack – Larry Reas
Northern Lights Prize Package – Deb from  Hunters Dolls Hideaway
$50 BP Gift Card – Heath from Camp Liver Damage
$50 BP Gift Card – Rich Bauer from Pine Creek Camp
$50 BP Gift Card – The Nut Hut
$50 BP Gift Card – Set the Table Mable
Ashland Ford Chrysler – Craig Kozak
Big Bear Lodge – Brent Balsavich
Bob's Factory Outlet – Lumpy from Poke 'Em Smoke 'em Camp
Carquest – Jeremiah Adamaitis of Philllips
Crane Chase Tavern – Denies from The Rack Shack
Debyl Forestry Consulting – Janesville Dawn
EJK Property Maintenance – Frank from the Grandoozy Ranch
Flambeau Forest Inn – Thayer Davis from Thunder Creek Camp
Heritage Meats – Christian from camp Buck Snot
Kozak Enterprises – Squatter from Camp Beaver Dam
Kozak Enterprises – Big Guns from Camp Skid Mark
Lakeside Financial (Ross's Certificate) – Big Daddy from Camp Golddiggers
MasterCare Lawn Service – The Bug Man
Plessner Services – Jen and Camp Lean 2
Price Electric Cooperative (Bag of Goodies) – Camp Long Shot
Randy's Car Wash – Chance from Mercer
Ridge Runers – Coach Mike from Camp Gunsmoke
Ross's Sport  Shop – Camp Tall Tales
Roxy's Bar and Grill – Charlie 2 Feathers from Lac Du Flambeau
South Fork in Lugerville – Cover Girl from Fin, Feather and Fur Camp
Tom Miller Electric – The Jack Shack
Warga Auto and Truck Center – Curbside Camp in Loretta
Wildwoods Taxidermy – Jessie from Buck Dynasty
2019 Show Schedule
Saturday Nov. 23rd……6pm to 8pm (Listen to Show Here)
Sunday, Nov. 24th………3pm to 5pm (Listen to Show HERE)
Monday, Nov. 25th………6pm to 8pm (Ladies Night) (Listen to Show HERE)
Tuesday, Nov. 26th………6pm to 8pm (Listen to show HERE)
Wednesday, Nov. 27th………6pm to 8pm (Listen To Show HERE)
Friday, Nov. 29th…………….6pm to 8pm (Listen to Show HERE)
Saturday, Nov. 30th…………….6pm to 8pm (Listen to Show HERE)
Show Archives
Saturday, Nov. 11/18/17…. (Listen to Show HERE)
Sunday, 11/19/17…… (Listen to Show HERE)
Monday, 11/20/17…. (Listen to Show HERE)
Tuesday, 11/21/17…… (Listen to Show HERE)
Wednesday, 11/22/17…… (Listen to Show HERE)
Friday, 11/24/17…… (Listen to Show HERE)
Saturday, 11/25/17….. (Listen to Show HERE)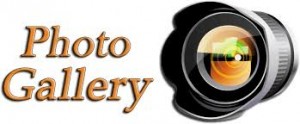 36 Point Buck?   It's True!  See Story HERE
See The Story of the 19-point Buck!
Homer Pigeon Recipes  :
Hunter's Pigeon:
3 pigeons
1 quart white wine
2 whole peppercorns
1 tsp. Salt
2 cloves
½ tsp. Sage
Lemon peel
2 T. olive oil
Place 3 pigeons in a casserole with the white wine, peppercorns, salt, cloves, lemon peel and olive oil. Cover casserole with foil or lid and cook in oven 325` for 3 hours.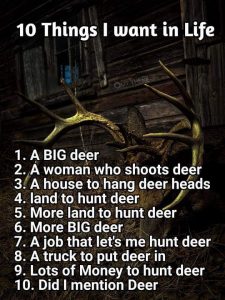 Barbecued Stuffed Pigeon :
 Mix together the following stuffing:
STUFFING:
1 cup of bread crumbs
¼ tsp. Oregano
1 cup chopped onion
1 T. chopped parsley
¼ cup grated Parmesan cheese
¼ lb. melted butter
¼ tsp. pepper
2 eggs
¼ light dry wine
Stuff 4 pigeons. Close cavity by sewing or tacking to hold in dressing. Wrap a thick slice of bacon around each bird. Run all for birds on a skewer, place over hot coals, turn with a motor or by hand. Baste often with melted butter and lemon juice. Tender birds should be ready to serve in about 45 mins.
Camp Liver and Tongue :
 Camp Liver and Heart :
Liver and Heart
bacon
salt and pepper
flour
chopped onions
water
Cut the liver and heart into strips about ½ in. thick. Salt and pepper to taste, then coat with flour. Let stand a few minutes. Rake some coals from the fire and cook the bacon until crisp in a camp frying pan. Set bacon aside to drain. Brown the liver and heart in very hot bacon drippings. Set aside to drain. Add chopped onions and cook about 5 mins. Crumble the bacon and add onions. Add liver and heart, then slowly add just enough water to cover the meat. Cover the frying pan, reduce heat ( by raking away some coal, if necessary) and simmer for 30 mins. Stir from time to time. Thicken the gravy with a little flour and add more salt and pepper if desired. Can be made in the oven too.
Big Game Liver :
Wash and skin liver, cut into inch thick slices. Start bacon in a fry pan over very slow fire, and in another fry pan add oil to at least ½ in. depth. Heat oil, salt and pepper liver slices, pat in flour and fry until golden brown in hot oil. Drain, place on warm platter and top each with a slice or more of bacon and serve.
Tongue :
Tongue is a less tender variety of meat and requires long slow cooking in liquid. To cook, cover tongue with water. When cooking fresh tongue, add 1 tsp. salt to each quart of water. Cover tightly; simmer tongue 3 to 4 hours, Drain: plunge tongue into cold water.
Peel skin from tongue, cut away roots, bone and cartilage.  Can be served hot or cold.
Moose Tongue :
1-4 lb. Tongue- precooked until almost tender
2 cans tomato soup
1 (soup) can water
1 large onion (diced)
1 green pepper (diced)
salt and pepper to taste
1 T. sugar
¼ piece small hot red pepper, crumbled (can use red pepper flakes)
1 clove garlic
½ tsp. chili powder
½ lb. Mushrooms
Saute onion, celery, green pepper, add tomato soup and water. Add mushrooms and simmer 5 mins. Peel and slice tongue (precooked as above) Brown lightly in hot fat, then add sauce and simmer approximately 1 ½ hours.
Quick Crock Pot Venison Roast
from Bill, Randy and Jim at Phillips Ford
1 Medium Roast
4 Potatoes chopped
1 lb. carrots
1 large onion
1 brown gravy mix
Throw it all in a slow cooker for 6 to 7 hours, salt and pepper to taste.   Delish!