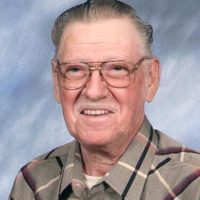 Delmar Norman Fischer, 84, Town of elk, died in the Marshfield Hospital
in Marshfield on Wednesday, January 2, 2019.  He was born in Colby,
Wisconsin, on November 27, 1934, the son of Walter and Martha (Morrison)
Fischer.  He was married to Edith Mick on August 18, 1956, in Zion,
Illinois.  He was employed by Bell City Malleable Iron and then by Racine
Steel Castings in Racine for 18 years.  He and Edith then made their home in
the Town of Elk in 1980.  He was a member of Saint John Lutheran Church of
Phillips.  In his free time he enjoyed trap shooting, hunting, fishing, and
travel.
He is survived by one son, Dan (Laureen). Phillips; by one daughter,
Linda Hammond, Kansasville, WI; by one grandson; by one sister, Liz (Dave)
Loom, Wisconsin Rapids, WI, and by a special friend and helper, Carol
Ratcilff.  He was preceded in death by his wife, Edith, on January 26, 2005;
and is also preceded in death by one sister, Shirley.
Memorial services will be held at 11:00 A.M. on Wednesday, January 9,
at the Heindl Funeral Home in Phillips with Pastor Glenn Sokolowski of Saint
John Lutheran Church officiating.  Inurnment will be in the Lakeside
Cemetery in Phillips.  Friends may call at the funeral Home on Tuesday from
10:00 A.M. until the time of services.
Online condolences may be expressed at www.heindlfuneralhome.com
The Heindl Funeral Home in Phillips is assisting the family with funeral
arrangements.