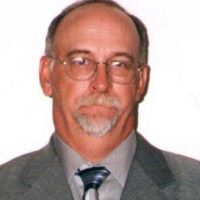 John Martin Lasky, Phillips, Town of Worcester, died in the Marshfield Medical Center in Marshfield on Thursday, November 14, 2019.  He was born on May 6, 1951, in Kenosha, Wisconsin, the son of John and Clara (Gosselin) Lasky Sr.  He served his country during the Viet Nam War in the United States Army.  He was married to Judy Champion on May 17, 1976, in Eagle River, Wisconsin.  He was employed by AMC-Chrysler in Kenosha, Wisconsin.
Following their retirement in 2002 he and Judy made their home in the Town of Worcester.  He was a member of the United Autoworkers Union Local 72.  In his free time he enjoyed hunting, fishing, and trapping.
He is survived by his wife, Judy; by one son, Shane (Tracy), Phillips; and by one daughter, Heather (Kevin) Boehm, Two Rivers, WI; by four grandchildren, Joshua, Kaitlyn, Kyle, and Jarrett; by one brother, Dickey (Janice), Montana; and by two sisters, June Delaney, Whitewater, WI, and Lorraine (Tom) Delaney, Plover, WI.  He is preceded in death by his parents, and by five siblings, Raymond, Donald, Marion, Donna, and Robert.
Funeral services will be held at 11:00 A.M. on Thursday, November 21, at the Heindl Funeral Home in Phillips with Pastor John Trewyn officiating.
Friends may call at the funeral home on Thursday from 10:00 A.M. until the time of services.
Online condolences may be expressed at www.heindlfuneralhome.com The Heindl Funeral Home in Phillips is assisting the family with funeral arrangements.