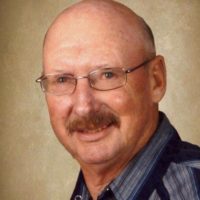 Neil Raynold Carlson, 82, Ogema, died in the Aspirus Medford Hospital on Friday, March 13, 2020.  He was born in Tomahawk on February 21, 1938, the son of Raynold and Alice (Marheine) Carlson.  He was a 1956 graduate of the Prentice High School and then attended Milwaukee Technical College.  He was married to Sharon Grant in the First Lutheran Church in Ogema on December 4, 1971.  He was employed by Allis Chalmers Company in Milwaukee for 9 years and then returned to Ogema in 1973.  He operated a construction business in Ogema for four years, and then began his 42 year career with Badger Precision Cut Stock (formerly Larson Pallet).  In that time he also owned and operated Carlson's Bar in Ogema.  He was a member of the First Lutheran Church, Ogema, a 46 year member of the Ogema Volunteer Fire Department, serving as Chief for 10 of those years, served as a member and later Chairman of the Ogema Town Board, was a member of the Pioneer Park Committee, and was a member of the Price County Fireman's Association.  In his free time he enjoyed playing pool and horseshoes, and bowling.  He is survived by Sharon, his wife of 48 years; by three children, Christine
(Jeffrey) Hallstrand, Ogema, Ritchie, Appleton, and Jodie (Todd) Metz, Medford; and by three grandchildren, McKenzie, Emilie, and Cash.  He is preceded in death by his parents.
Memorial services will be held at 3:00 P.M. on Saturday, March 21, at the Ogema Fire Hall with Pastor Steven Weston officiating.  Friends may call at the Ogema Fire Hall on Saturday from 1:30 P.M. until the time of services.  Inurnment will be in the Hillside Cemetery in Ogema.