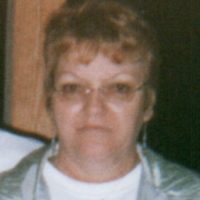 Marcellene "Marcie" D. Wirsing, age 70, of Phillips, passed away on Tuesday March 17, 2020 at Park Manor Nursing Home in Park Falls.  She was born on November 23, 1949, the daughter of Louis and Helen (Vodvarka) Kelnhofer.  She was a graduate of the Park Falls High School.  On April 10, 1976 she married Jerome A. Wirsing.  After getting married the couple moved to Phillips.  Marcie loved gardening, animals, and spending time with her family and friends.
She is survived by:
her husband Jerry of Phillips
her brother Louis Kelnhofer of Park Falls
her very dear friend Sharon Scott of Butternut
and other relatives and friends.
She was preceded in death by her parents and her sister-in-law Betty Kelnhofer.
A memorial service for Marcie will be announced at a later date.
Birch Street Funeral Service in Park Falls is assisting the family.