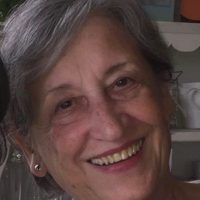 Carole Louise (Hlavacka) Schmidt died peacefully in her home in Milwaukee, Wisconsin on April 29, at the age of 77, after a battle with pancreatic cancer.  Carole was born in Phillips, and was a Phillips High School, Class of 1961, graduate.
Carole was the loving mother of her three children:  Michael (Kim) Schmidt; Craig Schmidt; and Jennifer (Matt) Doscotch;  beloved grandmother of: Kaiden Schmidt, Ava Schmidt, Ashton Schmidt, Eleanor Doscotch and Graham Doscotch, and caring sister of:  Roger (Carole) Hlavacka, Janet (John) Esterholm, Marianne (Lou) Mikos, Steve (Elizabeth) Hlavacka and Richard (Heidi
Trinidad) Hlavacka.  Cherished Aunt of many nieces and nephews. Survived by her former spouse, Lawrence Schmidt.  Carole is preceded in death by her parents, Emil and Rose (Radovich) Hlavacka, and her brother, Randy Hlavacka.
After high school, Carole moved to Milwaukee where she attended Marquette University and raised her children.  She moved back to Phillips from 2013 until 2019, during which time she enjoyed connecting again with family and friends.
Carole is remembered for her sense of humor and her fondness for long walks and car rides. She was also an avid reader and gardener.
Due to COVID, a private church service will be held on Friday, May 8 at St.
Therese of Lisieux Catholic Church.  Interment will be at St. Patrick's Cemetery, Phillips.