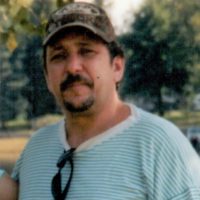 Gregory Michael Ball, age 60, was called into eternal life on Monday April 6, 2020 following a brief illness in North Carolina.  He was born in Park Falls on April 14, 1959, the son of Chet and Marie Ball.  He attended St. Anthony school and graduated from Lincoln High School in 1977.  After high school he worked for his Dad at Ball Motors.  He married Lynn Lola and they have four children.
He is survived by his parents, his wife Lynn, his four children: Amanda, Branden (Lisa), Brittany (Chris), and Adam (Kim) and by (12)grandchildren: Nicholas, Skylar, Matthew, Riley, Ayden, Josh, Jordan, Savannah, Jackson, Braedyn, Bentley, and Bryson.  He is also survived by four brothers and one sister: Don (Julie), Bob (Linda), Dave (Karla), Mike (Lauren), and Susanne (Kevin).  He is further survived by his mother-in-law Rita and four brothers-in-law: Steve, Jim (Judy), Wayne, and Mike (Robyn).  His also had many aunts, uncles, nieces, and nephews.
Greg was an experienced journeyman electrician.  He worked for Van Ert for 27 years and for Payne Crest for 2 years.  Greg loved camping and was a kid at heart.  He played with his grandkids giving them boat rides and rides on the moped.  If anyone needed help, he was right there helping them.  He was a force to be reckoned with at bean bag toss tournaments.  He loved going ice fishing, deer hunting, and spending time at the hunting cabin.  Greg was a hard worker, very generous and thoughtful and will be missed by many.
A memorial service will be held at a later date.