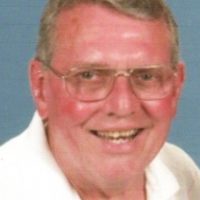 Terence "Terry" Gardner, age 80, of Park Falls, died on Sunday June 7, 2020 at his home.  He was born on March 16, 1940 in Mauston, the son of John and Virginia (Babcock) Gardner.  On March 17, 1972 he married Sandy VanDerBunt.  Terry was known to his friends in the Waukesha area as "Tuna" and worked for Navistar, Inc until his retirement in 1997.  Terry and Sandy then moved to Park Falls and Terry worked security for the Flambeau Paper Mill until he fully retired at the age of 70.  He enjoyed softball, bowling, golf and playing poker.
He is survived by:
his wife Sandy of Park Falls
(3)children:
Tammy Barnett of Sullivan
Ken Bishop of Dousman
Ryan (April) Gardner of Pewaukee
(3)grandchildren: Nicole, Brooke, and Gavin
(1)great-granddaughter Paige
his brother Jack (Phyllis) Gardner of Wisconsin Rapids
and many nieces, nephews, and other relatives and friends.
He was preceded in death by his parents, his granddaughter Kara "Beaner", his sister Mary Linda Gardner, and his brother Dennis Gardner.
A celebration of life will be held at a later date.
Birch Street Funeral Service is assisting the family.