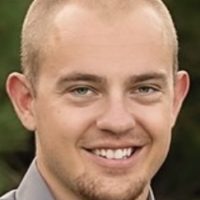 Dylan Alan Wegner, age 27, of Butternut, died after a tragic accident on Saturday, July 18, 2020.  He was born on March 1, 1993, in Woodruff, the son of Todd and Bonny (Bortz) Wegner.  Dylan was a graduate of the Butternut High School and earned a Bachelor's Degree in Natural Resources Law Enforcement from the University of Wisconsin, Stevens Point. Although he was too humble to recognize it, Dylan had a great impact on his community as an Ashland County Deputy Sheriff and volunteer firefighter with the Butternut Fire Department. Dylan was willing to drop everything to help anyone in any way he could, even if it meant giving a little of himself. This was apparent throughout his whole lifetime, from little on, looking out for his older brother Jesse who has special needs. Dylan was a light in the lives of so many and the heart and soul of his family. He was the most humble, kind, hardworking, and light-hearted man, taken away too soon and will be dearly missed. Dylan was an avid hunter and fisherman and loved anything to do with getting his hands dirty, getting outdoors, and spending time with his friends and family. He was never one to ask for help and was very self-sufficient, being determined to get any job thrown at him done. Dylan often referred to himself as "a jack of all trades, master of nothing," but anyone who knew him knows he was skillful in many ways. Not only was Dylan a great man, but a devoted father who loved being with Breanna and his son Easton. Dylan was to marry the love of his life, Breanna on August 8, 2020, promising to love her for better or for worse, until death do them part.
He is survived by:
his fiancée Breanna Hanson
his son Easton
his parents: Todd and Bonny Wegner
his brother Jesse
his sister Sujata
maternal grandmother: Marion (Jim) Moccardine
paternal grandfather Bill Wegner
his niece Annaliese
his future mother and father-in-law Terry and Michelle Hanson
future brother and sister-in-law Brooklyn Hanson and Brad Hanson
and many aunts, uncles, and other relatives and friends.
He was preceded in death by his maternal grandfather Elden Bortz, his paternal grandmother Nancy Wegner, his uncle David Bortz, and his good friend and mentor Stanley Rybak Jr.
Funeral services will be held at St. Paul's Lutheran Church in Butternut on Friday, July 24, 2020, at 11:00 am.  Rev. John Deitz will officiate.
Burial will follow at Union Cemetery in Butternut.
A visitation will be held on Thursday at the church from 4:00 pm until 8:00 pm and on Friday from 9:00 am until the hour of the service.
In lieu of flowers, memorials for Dylan's son, Easton, would be greatly appreciated.
Birch Street Funeral Service is assisting the family.