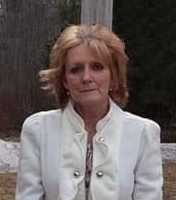 Cynthia Lucille (Boer) Skotzke, 63, Phillips, died at her home on Saturday, October 3, 2020. Cindi was born on April 5, 1957, to William and Joan (Kamka) Boer. She graduated from Kelvyn Park High School in Chicago before relocating to Adams-Friendship, WI, where she met her husband and love of her life, Steven Skotzke. They married September 17, 1983, and they traveled all over the world while building a life together and starting a family. Cindi lived for being a wife, mother, and grandmother. She enjoyed camping, being on the pontoon, fishing, and gardening. She was an incredible cook and loved throwing parties and entertaining. She was always at every sporting event for her children and was always cheering the loudest. She was the proudest mother and the strongest supporter with a mama bear mentality.
Cindi is survived by her four children, Michelle Lucille (Josh) Stroheker, Girard, IL, Kristyn Tamara (Broc) Snow, Davenport, IA, Kayla Stephanie, Moline IL, and Nicholas Edward Steven (Kelsey Sue), Eau Claire, WI; by seven grandchildren, Bradyn, Bryce, Brooklyn, Brinsley, Liam, Wesley, and Leonardo; and brothers, Bill, Rick, and Tony.
She is preceded in death by her husband, Steve; and her parents.
A Celebration of Cindi's Life will be held on Saturday, October 10, 2020, beginning at 11a.m with a remembrance service at noon at the Heindl-Nismgern Funeral Home, 304 N. Avon Ave, Phillips, WI, 54555.
She danced liked nobody was watching and will be remembered for her big heart and free spirit.