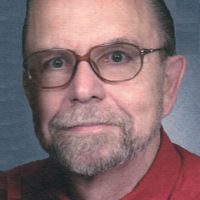 Donald D. Nelson, 78, of Phillips, passed away unexpectedly at his home on January 3, 2021. Don was born in Cloquet, MN, on November 23, 1942, to Harry C. and Elaine (Ross) Nelson, and was raised there with his younger sister, Judy.
He graduated from Cloquet High School before joining the Navy. He obtained his Bachelor's Degree and Master's Degree equivalent in Education from UMD. He married LaVonne VanValkenburg on August 29, 1964, and they raised two sons together. Don worked with the Phillips School District as a fulltime teacher from 1969 to 2000 and he continued substitute teaching from 2000 until 2016. He loved spending time with his family – especially his grandchildren. He enjoyed fishing and was an avid walker.
Donald is survived by his wife of 56 and a half years, LaVonne; sons, Craig (fiancée Heidi) and Rick (Jessica); grandson, Chase; granddaughter, Emma; sister, Judy Korby; brother-in-law, Melvin Korby; a niece; nephews; and numerous friends.
A private family service was held for immediate family. Heindl-Nimsgern Funeral Home is assisting the family.
In lieu of flowers, donations may be made to St. John's Lutheran Church, 120 Forest Ave, Phillips, WI 54555.