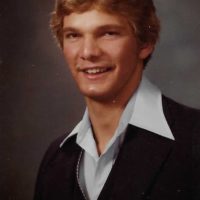 Michael L. Granberg, 59, of Prentice, passed away on January 2, 2021, at Aspirus Pleasant View Nursing Home under the care of Hope Hospice & Pallative Care, Inc. Michael was born on January 1, 1962, to Carl O. and Adelle (Anderson) Granberg, in Prentice, WI.
He graduated from Prentice High School and was a member of the First Lutheran Church of Prentice. He was a volunteer Fireman and EMT for the Prentice Fire Department for many years. He enjoyed playing baseball, snowmobiling, four wheeling, hunting, and enjoyed all sports. Michael worked in the family business for many years.
Michael contracted a rare brain disease called Progressive supranuclear palsy (PSP).
He is survived by two sons, John & Adam Granberg; brothers, Allan and Norman; sisters, Janet Plyer and Karen Pearson; and many nieces and nephews.
Michael is preceded in death by his parents; and one sister, Rosella Weher.
Burial will take place at a later date. Heindl-Nimsgern Funeral Home is assisting the family.