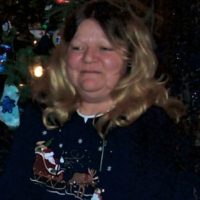 Sharon Lee Kleinhans, 66, of Phillips, passed away on January 2, 2021. Sharon was born September 28, 1954, in Milwaukee, WI, to Howard and Ruth Stoll. She married Gary Kleinhans on August 14, 1971, before moving to Phillips, WI, with their three young children.
Any that knew Sharon could tell you that she always had a smile and laugh for you, and had a special way of lighting up a room with her unique personality. Family was everything to her, and she loved spending time wit her children, grandchildren, and great-grandchildren.
She was married to the love of her life, Gary, for 49 years and was the backbone of the masonry business and the beautiful family they built together.
Sharon loved going fishing and regularly out-fished her husband, Gary. Together they enjoyed traveling, camping, and spending time with their family.
She is survived by her husband, Gary; three sons, Gary (Jess), Greg (Becky), and Dan (Katelyn); 10 grandchildren; 8 great-grandchildren; three sisters, Gale (Dennis), Terry (Orv), and Carol (Randy).
Sharon is preceded in death by her parents; sister, Cathy; and brother, Jimmy.
Services will be held at a later date. Heindl-Nimsgern Funeral Home is assisting the family.