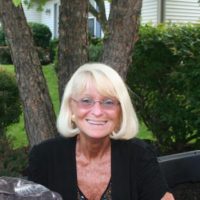 Denise A. Gruszka, 72, of Phillips, passed away on June 8, 2021, at her home with her husband by her side. Denise was born on February 1, 1949, to Richard and Loretta (Stelmach) Gage, in Chicago, IL.
Denise enjoyed reading, collecting key chains, and sunbathing on the boat. She loved spending time with family, especially her grandkids. Denise spent time online shopping and was a very active member of the Soo Lake United Association.
She is survived by her husband, Stan of Phillips, WI; son, Matt (JulieAnn) of Schaumburg, IL; grandchildren, Luke (Sarah) of Elk Grove, IL, Logan of U.S. Army, Lindsey of Shaumburg, IL, and Lexus of Shaumburg, IL; sisters, Rene Dorus of Lagrange, IL, and Cassandra (Mike) Savard of Barrington, IL; and brother, Ron Gage of Colorado.
Denise is preceded in death by her parents.
A Celebration of Life will be held at a later date.
In lieu of flowers, donations may be made to Marshfield Medical Center-Park Falls Home Health & Hospice, 133 North Lake Avenue, Phillips, WI 54555; or to the American Cancer Society, P.O. Box 22478, Oklahoma City, OK 73123.
Heindl-Nimsgern Funeral Home is assisting the family.