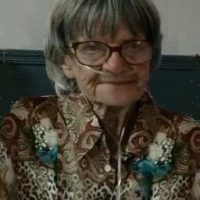 Judith M. Peterson, 81, of Phillips, passed away peacefully at her home, surrounded by her family. Judy was born on December 16, 1940, to Raymond and Beulah (Peterson) Mason, in Park Falls, WI.
She was housewife and a home-body. Judy cherished spending time with her family.
She is survived by her children, Gwen (Anthony) Maglio, Patti (Dale) Kosterman, Jeff Peterson, Karen (Don) Zimmermann, Sarah (Mitch) May; nine grandchildren; and five great-grandchildren, other family and friends.
Judy is preceded in death by her husband, James; parents; and sister.
A Mass of Christian Burial will be held at 11 a.m. on Saturday, January 15, 2022, at the St. Therese of Lisieux Catholic Church, 655 S Lake Ave, Phillips, WI, 54555. Inurnment in St. Patrick's Catholic Cemetery, Phillips. Heindl-Nimsgern Funeral Home is assisting the family.