Meet The Station Manager
Darla Isham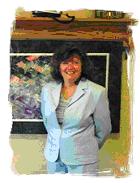 In her words:
I was born and raised in Park Falls Wisconsin, graduating from Lincoln High School in 1971. I'm married to classmate Gary Isham. We have 5 children between us…his, mine, and ours. Radio advertising has been part of my life for 10 years. I've been part of the community for almost as long as the radio station has been here. I'm committed to positive community involvement, and serving the businesses that radio delivers to all across Wisconsin. I love the 4 seasons…(Oh! I mean 2 seasons…SUMMER AND WINTER) So, we camp and snowmobile!
The DJ's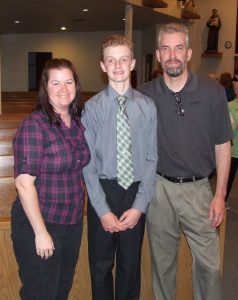 The Morning Show with Joel Karnick 5am to 10am
I started in radio way back in 1986 in Menomonie, WI. My radio career has taken me to Independence, IA; Marshall, MN; Amery, WI; Rice Lake, WI; Minneapolis, MN (KFAN); and finally, the last stop, WCQM/WPFP) in Park Falls, WI. I have worked here since March of 2000. After 30 years in radio, I've figured out that I'm really not qualified to do much else, so you are pretty much stuck with me! We have a great staff, and I enjoy coming to work every day. Tune into the morning show, and I'll see if I can make you a winner of one of our "Fabulous and Glamorous" prizes!
e-mail me at production@wcqm.com
When Joel's on Vacation…………..5am to 9am

I (Sam Malone) grew up in Easton Pa, from a very tight Italian family, with pasta every Sunday and maybe even Monday and Tuesday with a strong value of FAMILY and Friends! At 43 years old I still pretend to be a quarterback in my backyard! I just realized a gym is good for you a few months ago, and work out 3 days a week, I love country music as well as oldies, favorite Country artists include Carrie, Tim and Miranda, Favorite all time would be Rolling Stones. And I (Becca) also grew up in Eastern PA! I am a wife, mom of 2 and a crazy Lord Of The Rings Fan! I love country music almost as much as you do, along with 80's & 90's Pop music…don't judge!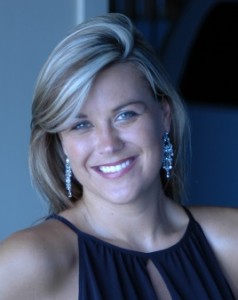 Kim Stewart (10a-2p)
Kim Stewart has a strong Country background. She most recently worked as the midday jock on KSCS/Dallas. She previously worked at KPLX/The Wolf in Dallas, did PM Drive at KVIL in Dallas and mornings at Majic in Austin. Before all of that, she did mornings nationally at Radio Disney and was also the midday talent for Westwood One's 24/7 Hot AC format. Kim brings lots of energy to her show and really knows how to connect with listeners.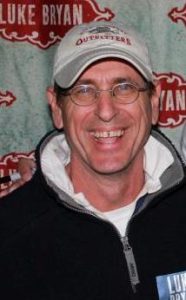 Terry King – 2pm to 7pm
I spent 18 years at legendary radio station KVIL Dallas/FTW. While at KVIL, worked Mornings, Middays, Afternoons, Evenings & Overnights. One of two in the history of the station to work every shift on the clock.  While at KVIL, hosted a round the world race with listeners, 13 countries in 11 days & all on the air.   Spent a little close time with "Check Point Charlie" in Berlin before going behind the wall with "The Great Race 2".   Yes before Reagan got Gorbachev to "Tear down that wall". It was a glorified scavenger hunt.  Eat your heart out "Amazing Race".  I have two wonderful daughters, Madison & Jillian.  Jillian is a 8 time Special Olympics gold medalist, Madison a star on the stage and attending Alabama, "Roll Tide".  My three great loves: Family, Food & any fish on the end of my fly rod!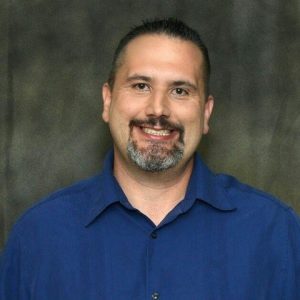 Steve Edwards (7p-Midnight)
I've always loved radio, but my first 'hands-on' experience was at a county fair in Texas when I was 6 or 7.  A country station was doing a remote out of a big step van.  My dad had to lift me up to the windows so I could see their mobile studio.  When the D.J. waved and said hello to me – on the air – I was hooked.  I love all types of music, but country is my favorite.  I'm truly blessed in that radio has allowed me to share my love of music and I love the people I work with.  It's a match made in heaven.  One of my favorite radio career highlights was interviewing Alton Brown from the Food Network.  I've never been so star-struck!  I could barely form coherent sentences during the interview.  Alton was a true professional and made me feel comfortable.  Steve keeps busy with myriad interests including cooking, health and fitness, home improvement projects, and extreme Christmas light decorating. ​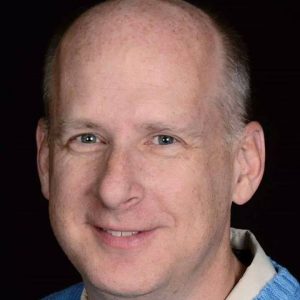 Buzz Jackson (Midnight to 5am))
I grew up in the shadow of New York City. Being so close to the city gave me an appreciation for all kinds of cultures and music. In the 90s I fell in love with country music – but if you were to search my iPhone you'd find a healthy (or unhealthy, depending on how you look at it) dose of 80's pop music, too. I'm married with a daughter who loves all kinds of music. I love doing things in the community, and donate blood whenever I am eligible (I'm O-negative and that's always in demand!). When I'm not on the radio, I enjoy walking Wrangler The Dog around the neighborhood, riding the bike, catching a movie with my family, or checking out a country music concert.